WELCOME, FRIENDS.
I am the author of Everyday Prayers for Joy: A 30-Day Devotional & Reflective Journal for Women
Several years ago, God gave me the word "joy" and set me on a journey of learning what His definition of the word is. He had ushered me into a very difficult season of unknowns and loss and I was desperate to find relief. That relief came in a very different way than I envisioned. It's been a long, quiet, difficult few years of learning how to experience biblical joy, but He has been right by my side and He has faithfully been showing me Himself and helping me to understand what it means to fight for biblical joy…
What is joy? We can receive fleeting moments of it when we watch sunlight break through the clouds, or see a little child laugh as he blows apart the fluff of a spent dandelion. But there is only one source of true, lasting joy—and that's our Savior, Jesus.
During a season of unknowns, God opened His Word to author Gina L. Smith and taught her His definition of joy so that she could experience it deep in her heart. He helped her realize that she had been finding joy in His blessings, rather than in Him, the source of those blessings. And she learned how to "count it all joy" (James 1:2) come what may.
Everyday Prayers for Joy is a thirty-day journey through God's Word that will help you discover the joy that God wants to share with you. Download the first day's devotion and prayer guide when you enter your information below!
"Gina consistently helps me look at the world, and think through the situations I encounter, through the lens of the gospel. I listen to her because I know this commitment of hers to the Word of God is hard-worn. Her guidance comes from her own experience of refusing to let go of Jesus no matter what He allows in her life. With Gina, you'll find that kind of attitude, along with a friend who truly desires to serve you."
~ Brooke McGlothlin – Author and Founder, Million Praying Moms
Listen to Gina
Gina on Million Praying Moms Podcast
Gina on Hope Today/Cornerstone Television Network
Gina on Over a Cup Podcast
The Blog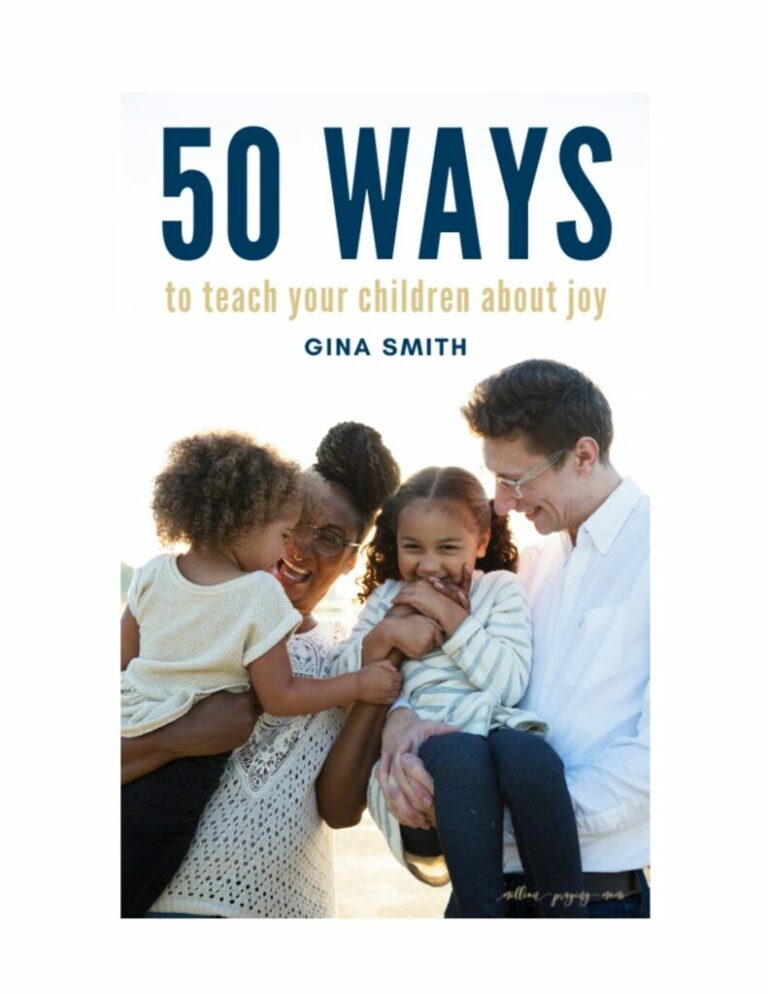 We all want our children to have a happy and joy filled life, but sadly we cannot guarantee this will be the case. We live in a chaotic world and life is very hard. So what are we to do? As Christians it is our responsibility to search the scriptures and find out what it…